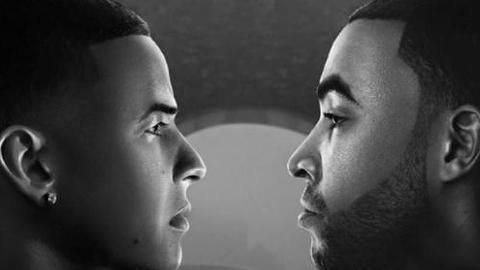 Credito: Univision.com | Raquel Miserachi
Los astros del reggaeton se enfrentan cada noche durante su gira The Kingdom: Daddy Yankee vs. Don Omar
"No te me vayas, tampoco te enredes / Recuerda que tú eres Pacquiao y yo Mayweather," dice Daddy Yankee señalando a Don Omar desde el otro lado del escenario en unos de sus conciertos pasados.
Los dos grandes titanes del reggaetón están girando juntos bajo la bandera del Kingdom Tour. Daddy Yankee, nombrado como uno de los hispanos más influyentes a nivel mundial por CNN y Time Magazine, y Don Omar, quien pasó a ser un astro de la música latina a partir del año 2006 conKing of Kings, mantienen a miles de fanáticos de pie mientras se destruyen a base de rimas en una clásica tiradera, un legendario face-to-face.
La rivalidad entre estos dos genios del género urbano es su fuente principal de ingresos "de eso vivimos," dijo Don Omar alguna vez y no estaba bromeando. The Kingdom Tour es un negocio redondo de 60 fechas con Yankee y Omar en escena que está previsto para durar dos años. La asociación incluye un álbum en conjunto y un programa de televisión de los dos artistas. Entre los dos tienen once hits No. 1 en las listas de popularidad latinas, 28 éxitos de top 10 en Hot Latin Songs, más de 50 millones de seguidores en Facebook y Twitter, y según Nielsen Music han vendido más de 5 millones de álbumes solo en Estados Unidos.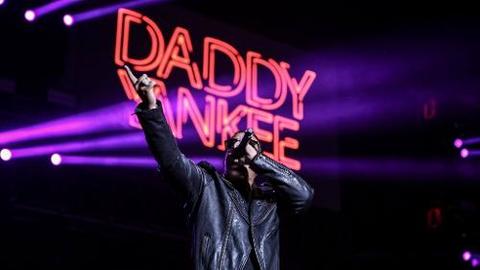 Después de su ya clásica colaboración en 'Gata Gángster' de 2005 entendieron que ser rivales vende mejor que ser amigos. Sus primeros "roces" desataron teorías apocalípticas que nunca pudieron ser confirmadas. Las leyendas de la deep webdicen que Don Omar iba a grabar el corte 'Mírame' para el Más Flow 2 con los productores Luny Tunes y al final canceló, entonces fue reemplazado por Daddy Yankee que le tiró duro en las letras. Los rumores decían que habían peleado porque supuestamente Yankee contrató gente para sabotear un concierto de Don Omar. El punto es que en 2006 Don Omar grabó 'Yo no me dejo', una tiradera para Yankee y éste a su vez sacó 'Aquí se separan' en 2007, una respuesta evidente.
En 2008 orquestaron su primera reconciliación sobre el escenario en un concierto de Wisin y Yandel en el Coliseo de Puerto Rico. Después de interpretar una canción con la 'W' y la 'Y', Don Omar tuyo la iniciativa de hacer las paces en público. Invitaron al escenario a Daddy Yankee que apareció envuelto en humo y un abrigo blanco. Bajó las escaleras lentamente y se acercó a Don Omar para encerrarse en un abrazo de varios segundos que pareció genuino y los alaridos de la gente hicieron memorable este momento.
Tanto Omar como Yankee dan la bienvenida a la competencia entre ellos mismos. "Hay una rivalidad profesional, y ambos vamos a mostrar nuestro mejor esfuerzo", dijo Omar a Billboard el año pasado. "Es muy estresante, y lo amo," continuó.
Si algo se nota en el escenario es eso. Una rivalidad lúdica que exige de cada uno lo más duro, profesional y creativo. Se retan personal y profesionalmente todo el tiempo. Eso enriquece sus carreras y sus letras. Ahora en The Kingdom están dando las mejores interpretaciones de tiraderas que se han dado en la historia. Sí, son rivales porque de eso viven. Son socios porque no hay mejor negocio que retarse inteligentemente frente amillones de personas que los admiran. Y no hay mejor muestra de respeto que el tiempo que se dan para escuchar la ofensiva del otro y preparar la suya en esos segundos que la ovación del público predomina en los estadios.
Edited by Xplo
---